Billingsley School
2446 Co Rd 77
Billingsley, AL 36006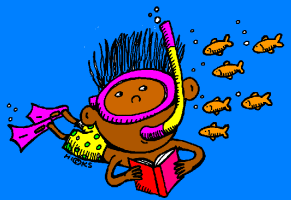 Welcome to the Billingsley School Library. The primary objective of our media center is to implement, enrich, and support the educational program of the school. We believe the purpose of education is to help all students acquire the skills, understanding, and attitudes that will promote sound character, responsible citizenship, intellectual proficiency, and personal fulfillment in our ever-changing society.
Library Policies:
Students may checkout one book at a time. Students may checkout two books if one is for a school project or assignment.

Books are due two weeks after checkout date.

Students may renew their book, if they wish to continue reading.

7th-12th late fees - 10 cents per day late
Destiny:
Destiny is the Billingsley School online card catalog that is available at school and at home for students and parents to search our database for books available at the BHS Library. You can access the card catalog by going to the

links

section
or click the icon below.
Accelerated Reading Grades K -3rd
Check your child's AR progress by going to the link section and click the AR Home Connect link. You may sign in by using your child's AR username and password.

Want to know if a book has an AR test and it's level go to the link section and click AR Book Finder.

Students will recieve a prize each time they pass ten AR tests!

Two students from each class will receive special recognition each 9 weeks...
1. Earning the most points
2. Maintaining the highest Percentage
1. Pass 5 or more AR tests each 9 weeks (80% and higher are passing)
2. Maintain 85% average correct each 9 weeks
Computers for Education Fundrasier
Oct. 16 - 20th
Students will bring home a booklet to fill out. All you have to do is fill the booklet with correct address and send it back to school. The library will receive .50 cents per correct card. That is $5.50 per booklet! Each student that correctly fills out a booklet will receive a prize! You do NOT have to sell or buy ANYTHING!
Fall Book Fair
November 10 - 16, 2017
Be sure to support your BHS Library by shopping the Crane Book Fair. The Last day of the book fair will be Thursday November 16th .
Help your BHS Library!
The BHS library is currently collecting Tyson Project A+ Labels