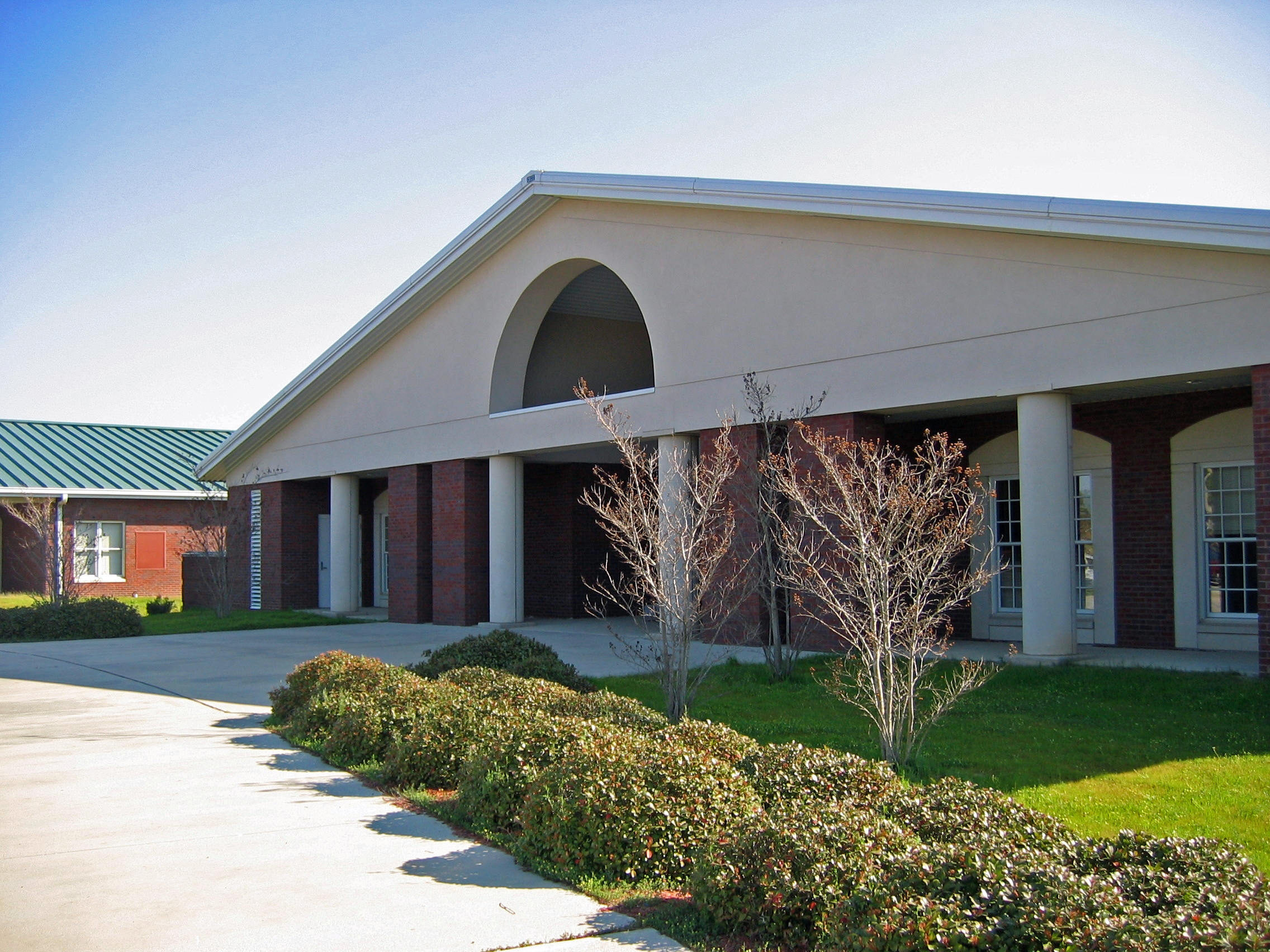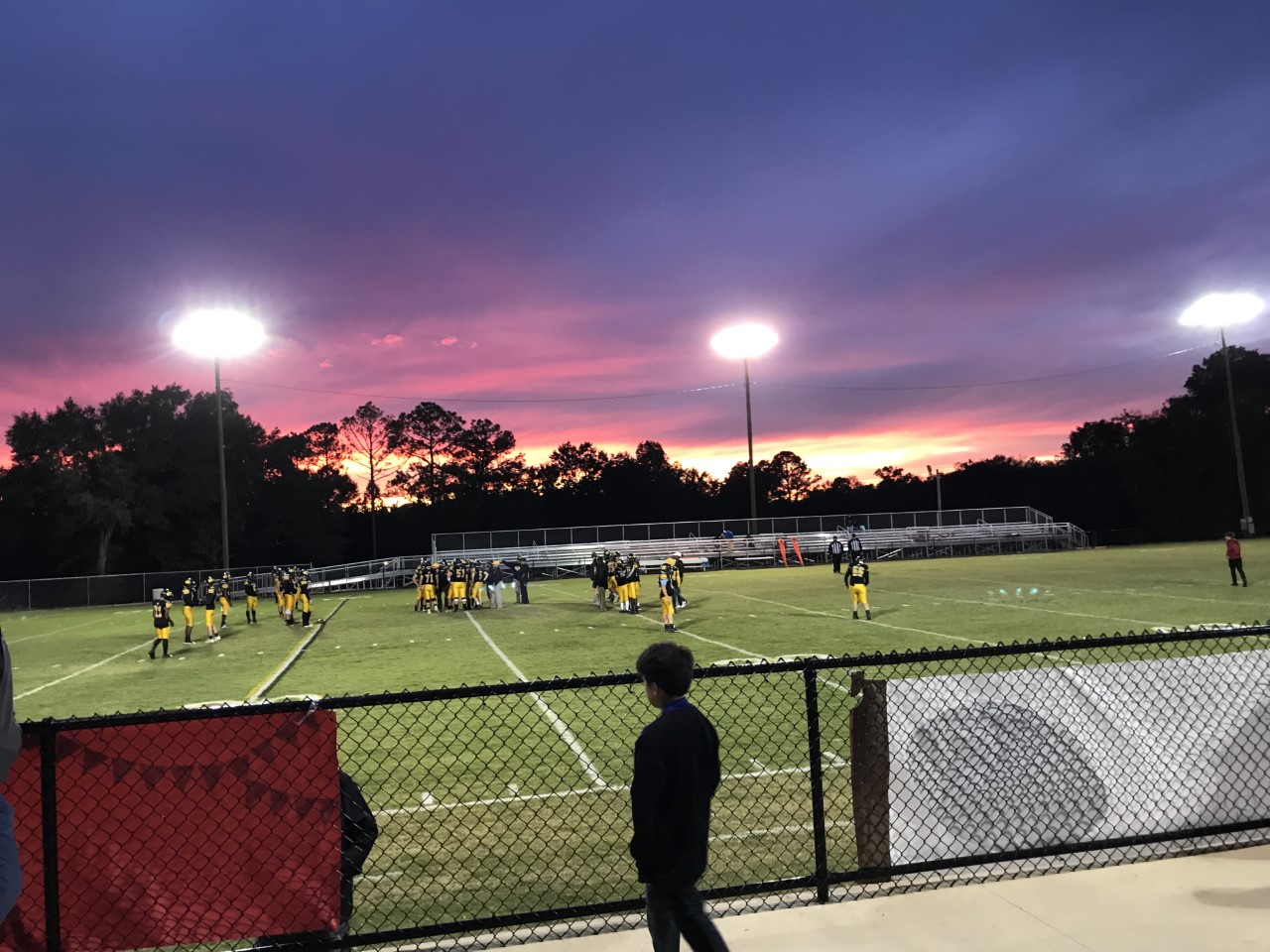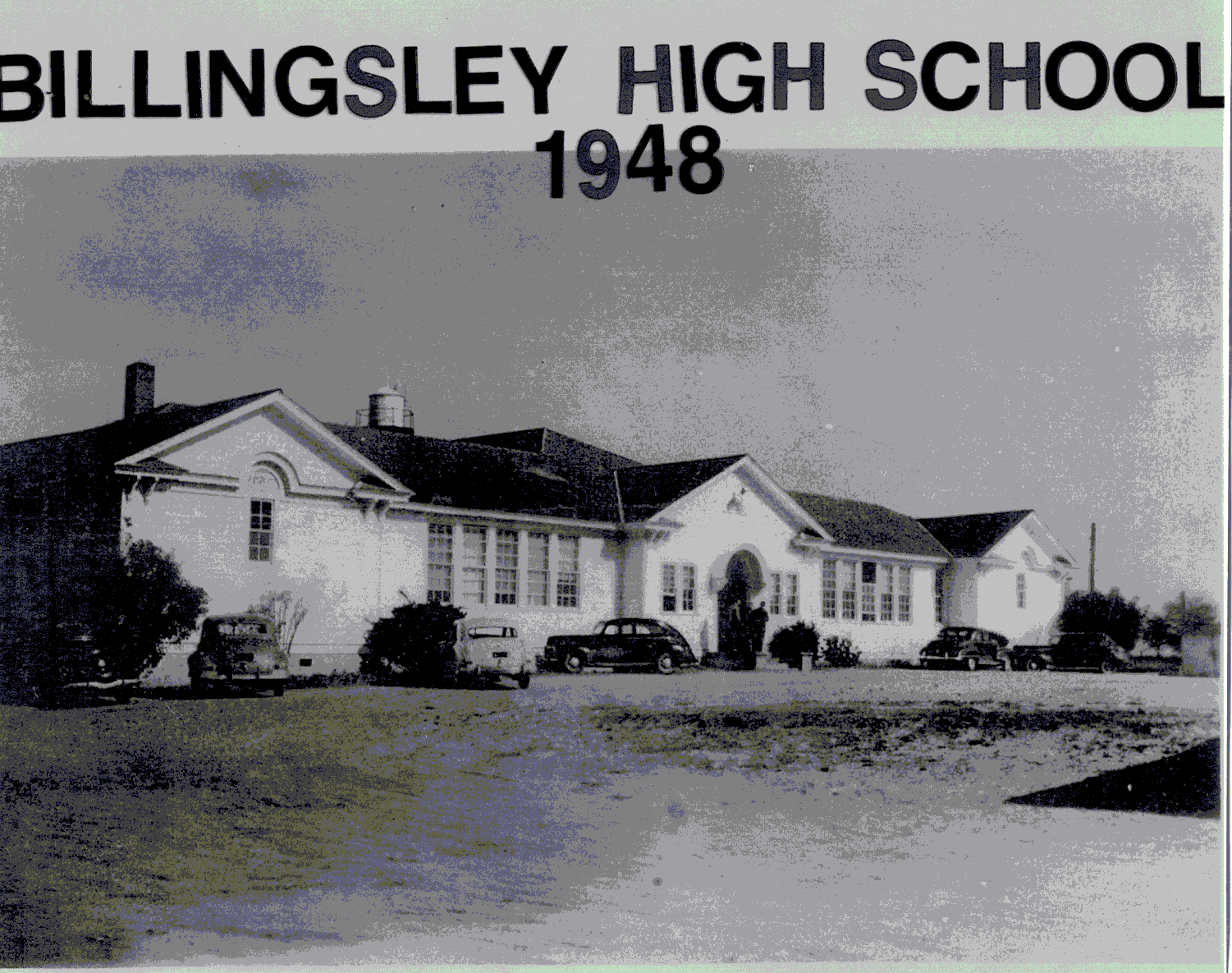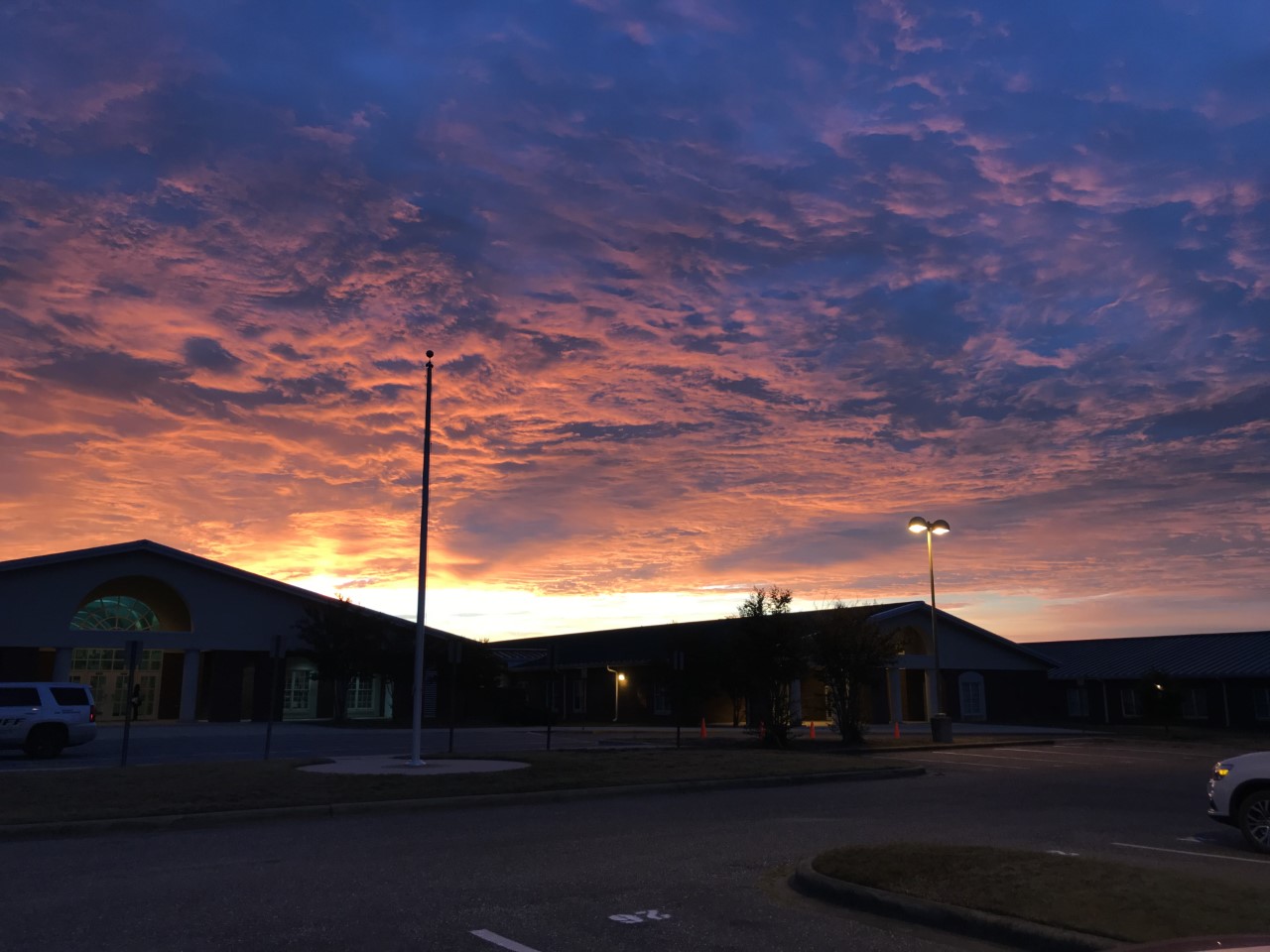 Parents--
Please take the survey at Parent Survey. Your input is important to our school. Thank you for your participation!
School will dismiss at 12 noon on June 4. Please make arrangements for your child returning home early on this day. Students who attend school on June 4 will receive report cards to bring home. All other report cards will be given to parents ONLY between 8:30-11:30 a.m. and 6:00-6:30 p.m.
Registration: June 7, 2021 (8:00 a.m. -11:45 a.m.)
Location: Billingsley School
Grades:7th-12th
All ACBOE schools will continue all safety protocols and procedures outlined in the Roadmap for Reopening Schools for the remainder of the school year. This includes wearing masks for the remainder of the school year.
Virtual Learning Option for 2021-2022 school year
Autauga County Schools
2021-2022 Virtual Learning Option
Autauga County Schools will offer a virtual learning option for students in grades 1-12 for the 2021-2022 school year. Requirements are as follows:
Submit an electronic application no later than May 31, 2021. Applications can be found on all school websites and on the district's website:

www.acboe.net

.

Participation in the virtual setting may be denied if it is determined that the virtual learning setting would be detrimental to the student's academic progress.

Parents are responsible for providing daily Internet access and a reliable device for virtual learning.

Students must participate in State-mandated tests.

Parents/students are responsible for providing transportation to the base school for state testing.

Attendance for the virtual learning option is mandatory. Students who do not meet the mandatory attendance requirements will be removed from the virtual setting and returned to the traditional setting.

Students will be transitioned back to the traditional classroom setting if their enrollment in the virtual setting is impeding their academic progress.

Students must comply with the Autauga County Schools Code of Conduct.

Students must attend quarterly in-person sessions for individual counseling, academic assistance or enrichment opportunities.

Students must have a learning coach. The learning coach is a parent, guardian or qualified adult who will work alongside the virtual student to offer academic support and guidance.

Academic integrity is required of all students. Academic dishonesty such as cheating or plagiarism is unacceptable and could result in the student being removed from the virtual setting, as well as, other disciplinary actions.

For students in grades 7-12, some electives are offered only in the traditional in-person setting. If students choose classes that are offered only through the traditional in-person setting, they must provide their own transportation to these classes and attend in-person at the scheduled times.

Students and parents/guardians must attend a mandatory in-person orientation prior to the first day of school.

Students and parents/guardians are expected to routinely communicate with school staff.

Students will not be given a choice to transition from the virtual setting to the traditional setting at various times throughout the year. The expectation is for virtual students to remain in the virtual setting for a full academic school year.
Virtual School Information
Congratulations, Mrs. Longcrier!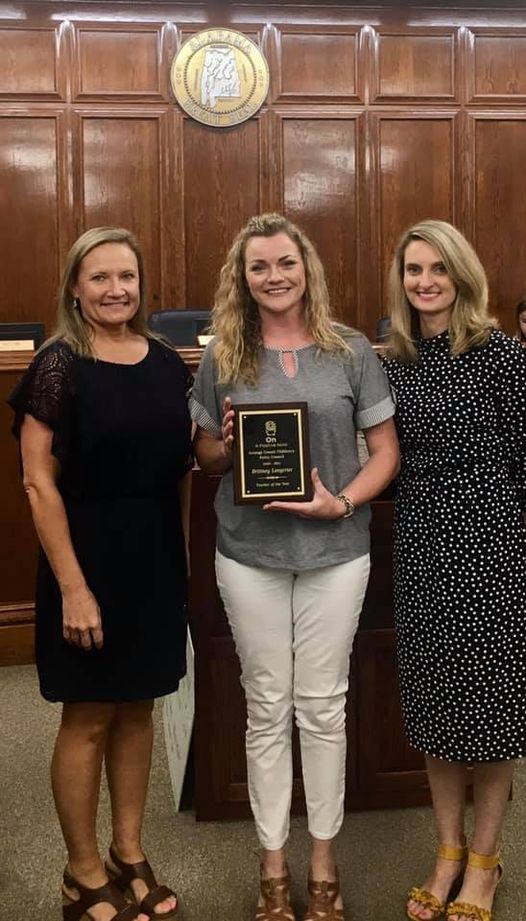 Pictured (left to right): Principal Angie McLean, teacher-of-the-year Brittney Longcrier, Judge Joy Pace Booth
The Autauga County Children's Policy Council recently held an event to recognize Autauga County community leaders and students. Mrs. Brittney Longcrier was one of ten Autauga County Teachers awarded Teacher of the Year. Thank you for representing Billingsley School and our community in a positive manner!
COVID-19 Plans for Billingsley School
Two Billingsley School ninth grade students will participate in the Space Academy for Leading Students in Alabama (SALSA) program. This program funded by the State of Alabama Legislature awards students between the ages of 12 to 14 from every legislative district in Alabama a scholarship to attend a special session of Space Academy at the U.S. Space & Rocket Center in Huntsville Alabama. Amber Johnson and Sam Glass will attend a week session during May and June, respectively.
During their weeklong Space Academy program, students will learn the history of the space program, learn to work together as a team to solve complex problems using STEM concepts and critical thinking, learn to train like an astronaut using authentic simulators, and embark on their own simulated space mission to the International Space Station, the Moon or Mars. Congratulations, Amber and Sam!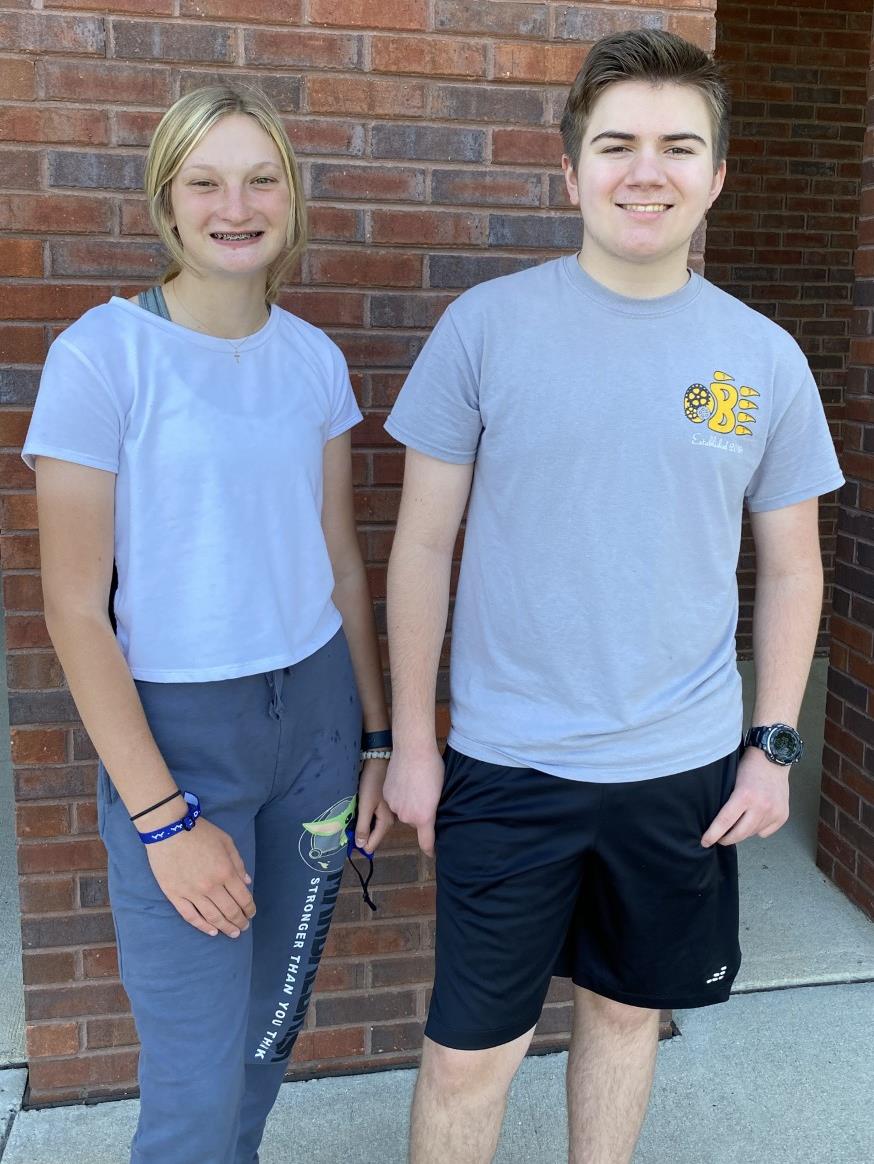 Extra 2020-2021 yearbooks are available for purchase...$46.00 each!
Student Leadership Training
Students from Autauga County were among an elite group of 9th and 10th graders from throughout Alabama selected to attend the Alfa Youth Leadership Conference at the Alabama 4-H center in Columbiana April 29-30. The conference was sponsored by the Alabama Farmers Federation, Alabama Farmers Agriculture Foundation, county Federations and Alabama Farm Credit. From left are Federation Organization Director Mike Tidwell, Madison Thrailkill, Jackson Hornady and Jessica Pratt of Autauga County, and Alabama Farm Credit's Samantha Southerland.
The Class of 2022 elected class officers. Officers are Jackson Manning-President, Macee Motley-Vice President, Harleigh Caver-Secretary and Hannah Emfinger-Treasurer. Congratulations to all!
The Byala (yearbook) staff for the 2021-2022 school year has been announced. Congratulations to the following students: Ariana Caver, Harleigh Caver, Katelyn Chavers, Hannah Emfinger, Macee Motley, Sasha Sims, Haley Selfridge, Kelly Morris, Jenna Simpson, Addison Spigener, Hope Welch and Cole Williams.
Talking to Children about COVID-19
Addtional information is available on the Parent Links page.