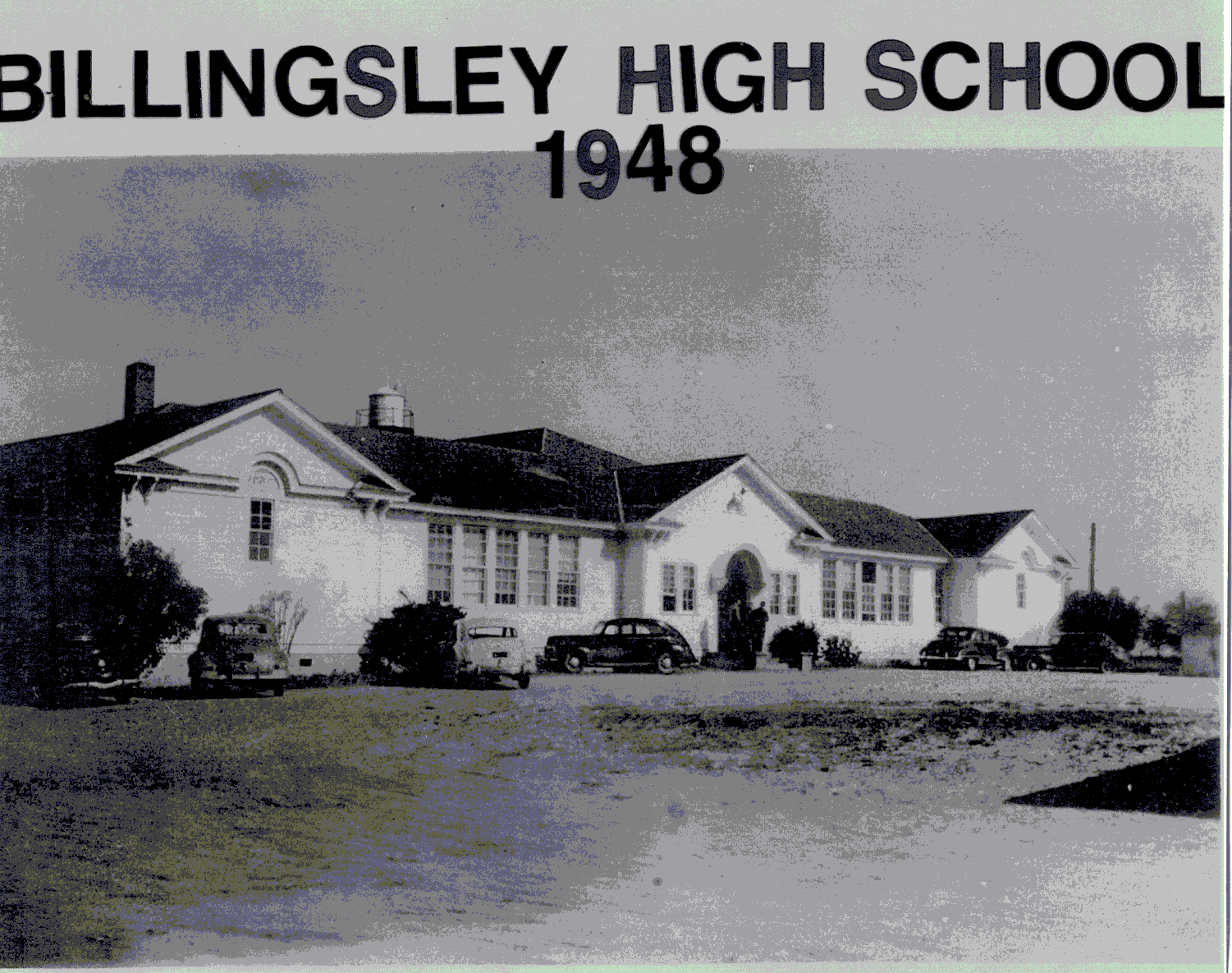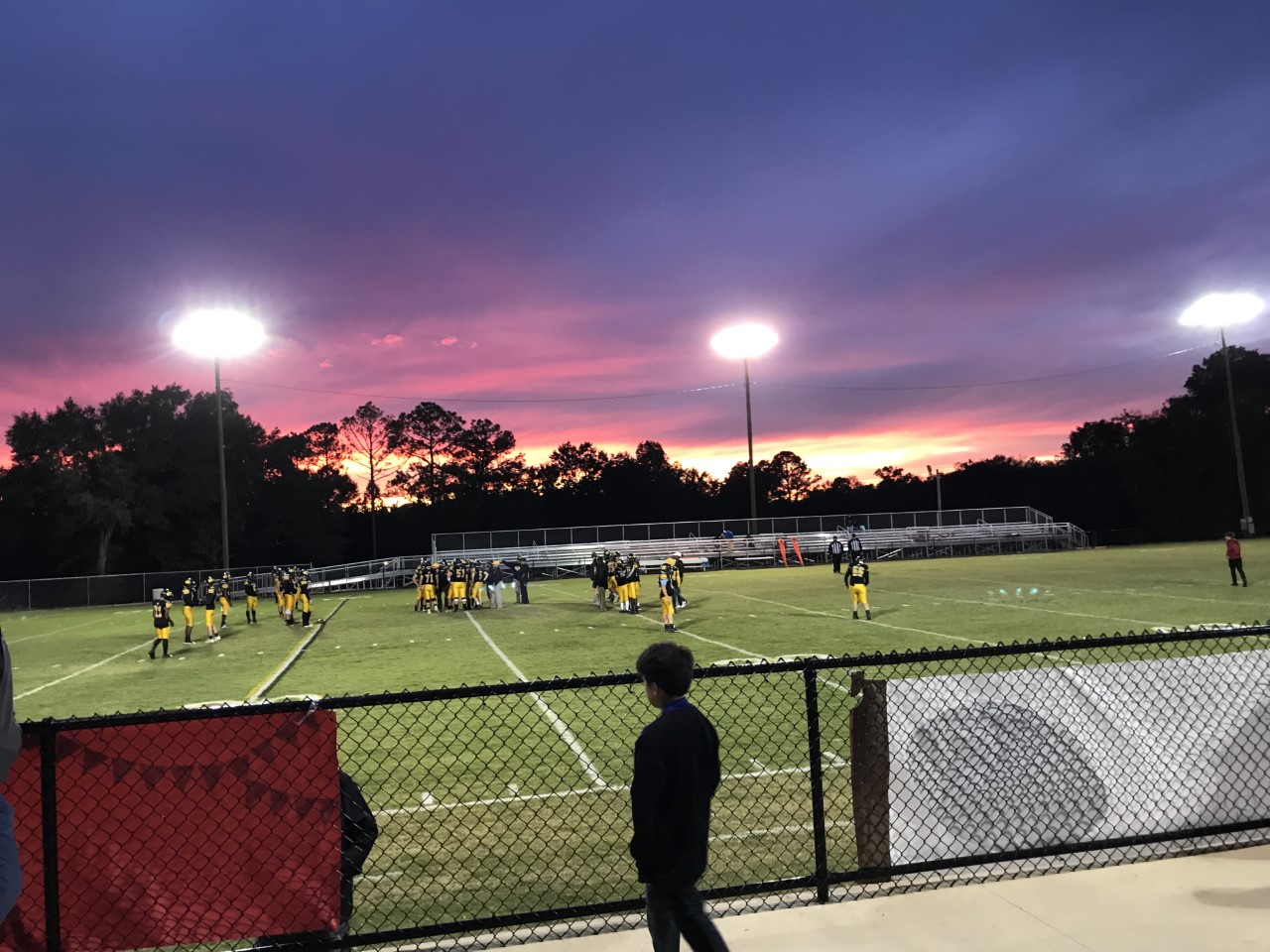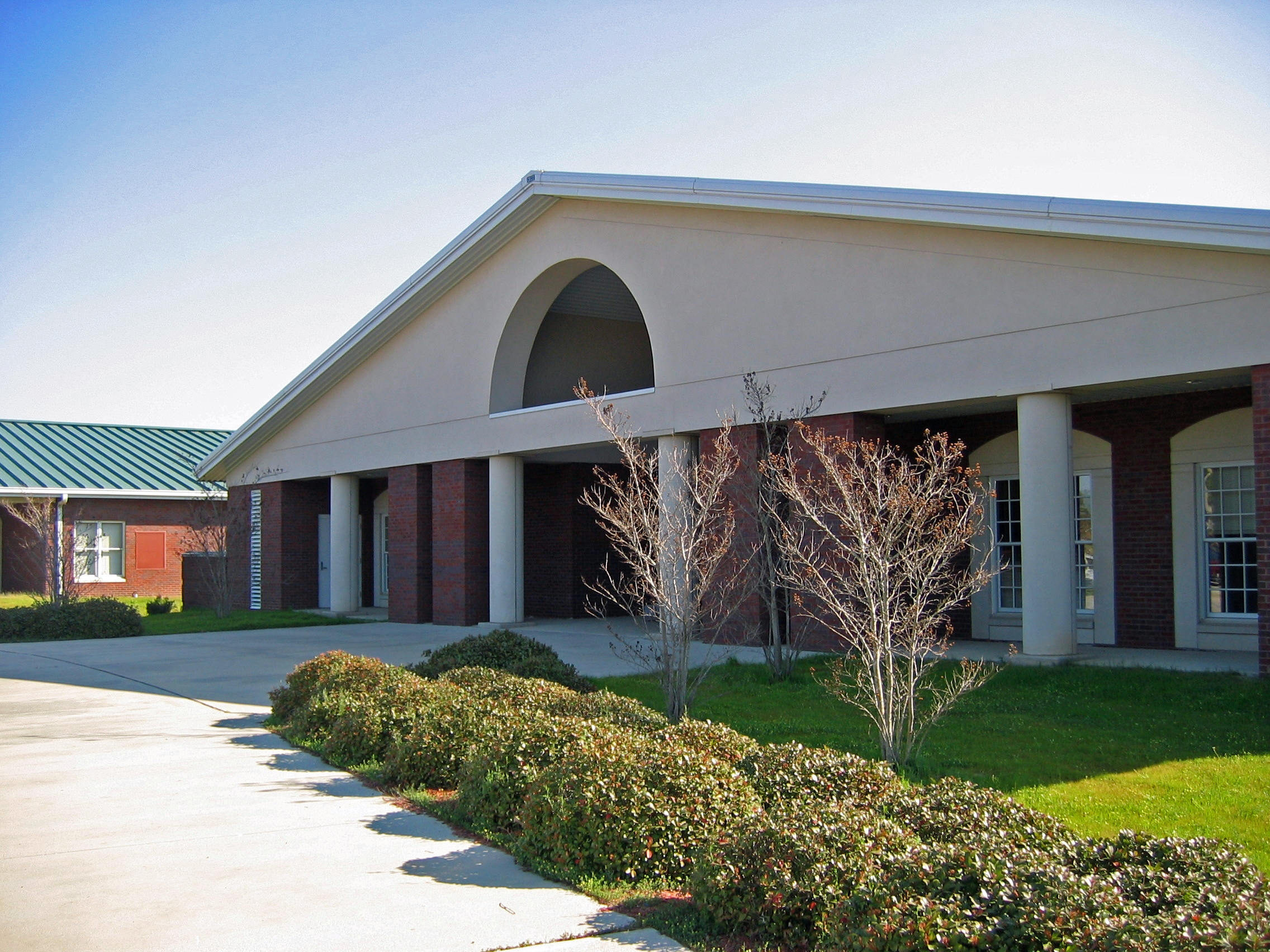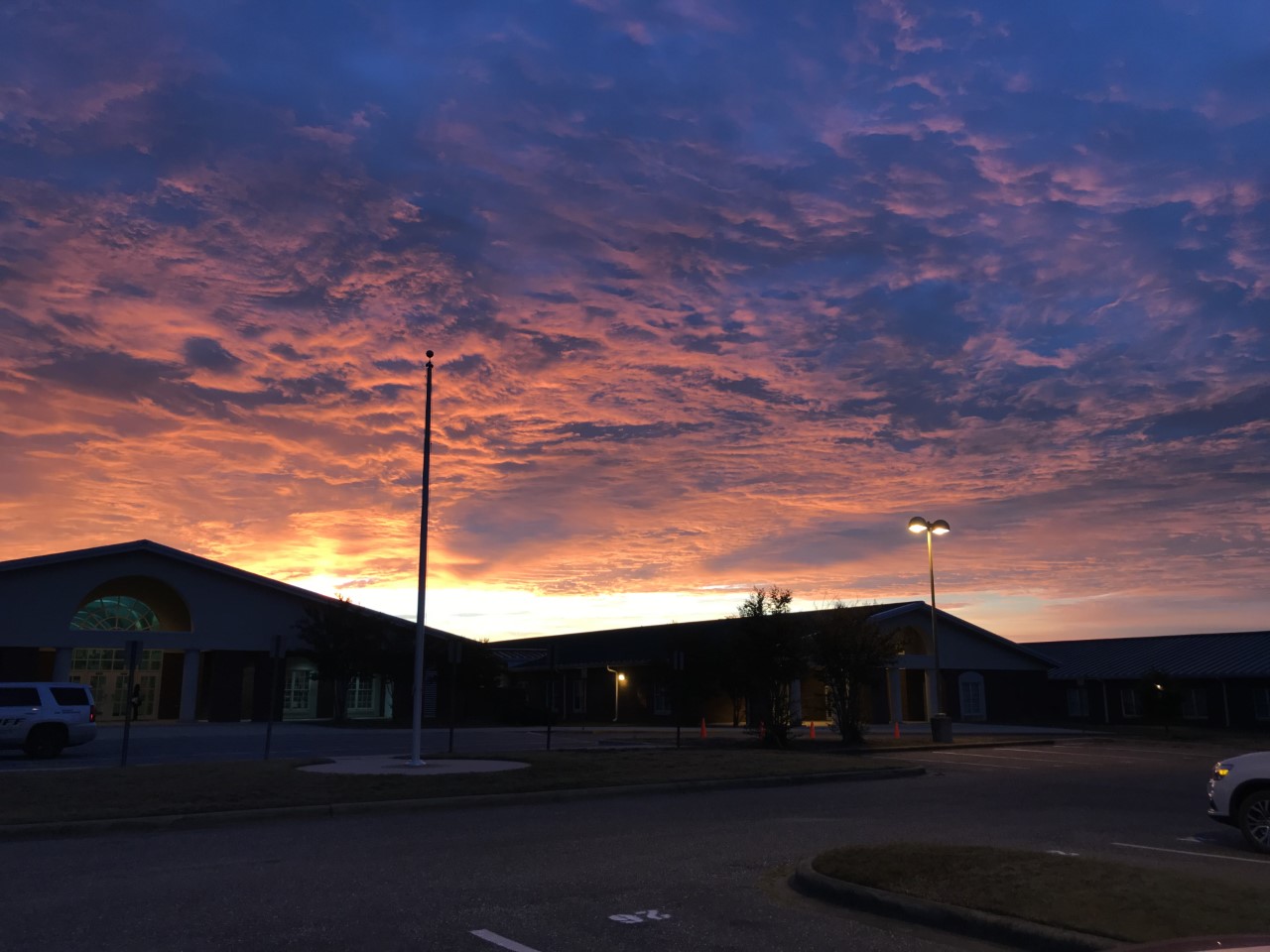 COVID-19 Update: Billingsley School is closed for the remainder of the 2019-2020 school year; class instruction will continue through remote means. Please check this website and social media for updates as they become available!
Transitioning to Remote Learning, April 6
In response to the national health crisis, schools in Alabama will not reopen this school year. However, in order to ensure your child's continued education, learning will take place in a non-traditional setting. Beginning the week of April 6th, students will have the opportunity to continue learning at home. Our students with internet access will continue instruction through online materials as posted in Google Classroom. Students without internet access will need to pick up materials packets following the schedule below. Teachers will continue to prepare lessons and communicate with students/parents.
We have a one-week slot for locker clean out, textbook, and material pick up. This will be the ONLY time for students in grades 7-12 to enter the building until May. There will only be 5 students allowed at a time to enter the building. Parents will need to remain in their cars. Each student's temperature will be taken by our nurse before entering the building. The schedule below and these procedures MUST be followed to ensure the safety and wellness of our students, faculty, and staff.

All

library books will need to be returned on your designated grade level day.

Beginning April 6, Billingsley School will accept phone calls Monday-Friday, 8 a.m. - 3 p.m. Messages will be taken and forwarded to the appropriate staff. Be certain to leave your name, student name, accurate contact number and reason for calling with the office staff.

In addition to the office contact, teachers will be available to students/parents through multiple methods of contact (Class Dojo, Remind, Google Classroom, email from the school website) beginning April 6th, Monday through Friday, 8:00 a.m. to 3:00 p.m.
Everyone please stay safe...stay home...social distance...wash hands...cover your cough/sneeze...protect yourself, your family, your community!
We care for you, miss you, and look forward to seeing you when it is safe!
Grades K-6 Instruction
Materials/Packet Pick-up (if no internet access or no device)
Parents come to the car rider line at designated time. Have a paper with student's name, grade and homeroom teacher in the window. Remain in vehicle. A staff member will bring materials to your vehicle.
Monday, April 6
8:00-9:00 Kindergarten
9:00-10:00 1st Grade
10:00-11:00 2nd Grade
Tuesday, April 7
8:00-9:00 3rd Grade
9:00-10:00 4th Grade
10:00-11:00 5th Grade
Wednesday, April 8
Grades 7-12 Instruction
Materials/Packet Pick-up (if no internet access or no device)
Parents come to the back of B wing on April 8 and the front of the school on April 9 at designated time. Have a paper with student's name, grade and homeroom teacher in the window. Remain in vehicle. A staff member will bring materials to your vehicle.
Wednesday, April 8
9:00-10:00 7th Grade
10:00-11:00 8th Grade
Thursday, April 9
8:00-9:00 9th Grade
9:00-10:00 10th Grade
10:00-11:00 11th Grade
11:00-12:00 12th Grade
** Seniors who are on track for graduation and in good standing as of the end of the 3rd nine weeks are considered meeting the graduation requirements for the State of Alabama. These students will need to return all textbooks during the 12th grade time on Thursday. Congratulations!
Students currently enrolled in Access classes are expected to complete their learning paths in order to receive credit for their courses. During this time, passwords will not be required for tests, quizzes or exams.
Other Related Information
Prom and graduation have been postponed until after June 5. Plans are still being developed; notification will be sent when plans are finalized. Every effort is being made to have these events.

All athletic events (games, practices, spring training, tryouts) have been canceled.

Field trips, Spring Fling, Honors Day, Elementary Honors Night have been canceled. Details will be made available regarding options for these events.

Yearbooks have been submitted to the plant. However, the plant is closed at the current time. Information related to yearbook distribution will be shared when the plant opens, prints and ships the yearbooks.

Kindergarten registration for the 2020-2021 school year will be rescheduled for this summer. Please continue to check our website for updated information.

Drinks for the Pepsi fundraiser have been delayed due to the health crisis. Details related to future delivery and pick up will be posted and sent through School Messenger.
1) T

he

Google

Classroom

students utiliz
e at Billingsley School is an ACOBE managed application. Students should NOT change their name or password. These accounts follow students from grade to grade and are used by multiple teachers within the school.
2) Check to make sure you are using the correct username (we have multiple students across the district with the same names) and did you include the @acboe.net with your name. The majority of student account usernames are first.last name@acboe.net. If you have trouble logging in please contact your homeroom teacher via email
(go to Staff Websites and click on photo. Then click on "CONTACT".)
.
3) Make sure you are using ACS (all CAPS) in front of your student number...passwords are case sensitive. An extremely small number of accounts may have acs(all lowercase) in front of the student number.
4) If your student number is only 4 digits long, you will need to add a zero to the end
5) Students should never reset passwords or change their name. This only adds to the number of issues and passwords needing to be reset over and over. These accounts follow students from grade to grade and will be used by multiple teachers as they progress through their education at Billingsley School. This login information should remain consistent.
6) Students should protect their log-in information, never ​save passwords to a computer, and log-out when they complete their assignments both at school and home.
Google Classroom is available on PS4 and XBox One!
For a tutorial on how to access and use Google Classroom through PS4 and XBox One, click on the appropriate gaming system below.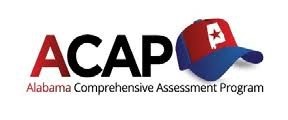 ACAP Summative Online Tools Training
Students in grades 2 - 8 will participate in the ACAP Summative test in Spring 2020. This is a new test for our students. It is an online test based on the Alabama Standards for each grade level. Parents are encouraged to have their students take advantage of the online testing tools platform. This platform guides students through use of the online tools that will be available during the testing. Click below, select the appropriate grade level and follow the on screen prompts.
Talking to Children about COVID-19
Addtional information is available on the Parent Links page.