Special Education Resource Teacher K-3rd Grade
Courses Taught:
Resource for Reading/ELA and Math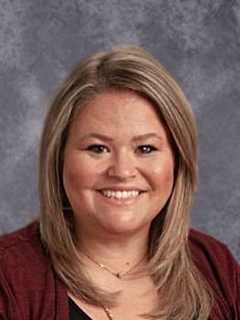 Hello and Welcome! This is my 7th year teaching. I have taught 1st, 2nd, and 3rd grade. My bachelor's degree is in Early Childhood Education from Texas A&M University. I also have my Master's Degree in Elementary Special Education from Auburn University in Montgomery.

I am originally from Texas and have lived in Prattville now for 10 years, time sure flies by! I have an older sister who is married and has 3 boys, (Connor-4th grade, Camden-2nd grade, and Colton-3 years old). They are also expecting baby #4. Caylee should arrive in October!! She also lives in Prattville, and is the reason I moved to Alabama. My mom and step-dad moved to Alabama a few years ago and run a bed and breakfast out of their home on Lake Martin. I have a sweet, hyper 4 legged friend, Arrow, that LOVES to play fetch and slobber!! I will also be getting married in March 2021 to my amazing fiancé, Nick. Next year my name will be Mrs. Spencer!